Connect – Supporting International Friendship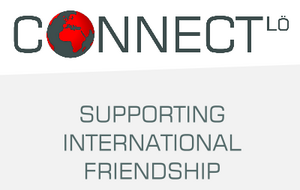 If you are an international student in Loerrach make sure to contact our DHBW-students group "Connect – Supporting International Friendship". Connect offers help to students that are new in Loerrach – they can advise you on life in Loerrach including the best shops, local events and can really make you feel at home. It's a great way to make friends from all over the world and make your stay in Loerrach an unforgettable one!
If you are currently studying at or wish to apply to the Baden-Württemberg Cooperative State University Loerrach (DHBW) and you have questions concerning non-educational matters such as accommodation, life in Loerrach, free-time activities or travelling Connect are the people to contact!
Connect-Supporting International Friendship is a group of students at the DHBW Loerrach which aims to simplify your life. We organize different activities to show you the area and introduce you to the German way of life. In case you have any concerns during your stay here, we will be glad to assist you. If you already live in Loerrach, please feel free to join our regular meetings that we host every three weeks or come along to one of our events.
More Information and photos
We will help you to make Loerrach your new home!